About
The Exam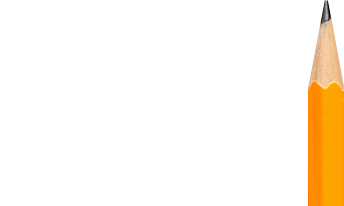 Frequently Asked Questions
How can I register for the APMLE Part I, APMLE Part II (Written) or APMLE Part III?
You may register online by Creating Your Online Account at www.prometric.com/nbpme and select either Part I, Part II or Part III to Create Your Account. Complete all the required fields and once you receive your Account Activation email you can then view your dashboard and Click on "APPLY" next to the exam name under "Applications." Complete the application and submit. Once approved, you will be notified by email to schedule and pay for your exam. For further details and instructions, please see the APMLE Candidate Bulletin.
Note: If you are accessing the online system for the first time, click Create a new Account to set up your user ID and password. Please note that your user ID will be your email address.
If you previously registered using the online process, please log in using your original user name and password. You will not need to create a new account.


How can I send a copy of my Part I, II, and/or Part III examination scores to a state board, federal agency, hospital, or institution?
Part I, Part II, Part II CSPE, and Part III scores can be transferred to another state board, a federal agency, etc. by online ordering with payment by credit card at the Federation of Podiatric Medical Boards (FPMB) website. Reports cannot be sent to individuals.
If you have any questions, you may contact FPMB at the following address and phone number:
Federation of Podiatric Medical Boards
12116 Flag Harbor Drive
Germantown, MD 20874-1979
Telephone: (202) 810-3762
How much does the National Board charge to register for the exams?
The Part I, II (written), and III exam fee is $925 for each exam. The Part II CSPE exam fee is $1,230.
What are the examination dates and deadlines?
The current exam dates and deadlines can be found here.
Who is required to pass both components of the Part II exam?
Only those persons in the Class of 2015 (excluding the Class of 2016) and later classes are required to pass both the Part II Written and the Part II CSPE. Persons from earlier classes are neither required nor eligible to take the CSPE.
May I request a location other than the testing site near my school to sit for the Part I/II Written Exam?
If you need to request an exam appointment at an alternate test site, please go online to check for test locations and schedule your exam by going to www.Prometric.com/NBPME. You can also call Prometric at 877-302-8952 and tell the representative where you would like to test. They will check if a seat is available.
Do the questions on the test always follow the content outline in the Bulletin of Information?
Yes. Prometric assembles the test from approved questions according to the content specification. The Board receives a test evaluation report after each examination that lists the number of questions in each subject area. The percentage of questions per subject area always matches the content outline.
Why do some of the questions seem too broad and others seem too picky?
Several steps are taken to assure that only appropriate questions are included in the examinations. The questions in Parts I and II are written by faculty members from the colleges/schools of podiatric medicine and then reviewed for appropriateness by content experts and practicing podiatric physicians prior to being incorporated into an examination. Please see the test development process for further detail.
Why does the exam cost so much?
There is an extensive process of development and review to assure the appropriateness and defensibility of the examination, as well as a secure computer-based test delivery in numerous locations around the country. A relatively small candidate population shares these costs.
How should I study for the examination?
You should review the course documents (textbooks, syllabus, class notes, course examinations, etc.) and consult with the faculty members who teach in the subject area outlined in the Bulletin of Information.
Does the examination test the curriculum?
The content of the examination derives directly from the periodic practice analysis studies conducted by NBPME. It focuses on the competencies necessary to protect the public. It does not derive from a study of the curricula of podiatric programs, which, for example, may be broader or deeper in some areas than the exam. However, questions for Parts I and II are written by podiatric faculty and subjected to numerous expert reviews for appropriateness.
How does a test question make its way to the exam through the test development process?
Before being placed on the examination. The American Association of Colleges of Podiatric Medicine has just completed a curricular guide for podiatric medical education and the NBPME will be discussing with school representatives how this can best be considered in the test development process.
Part I, II Written or III – Create Your Online Account Instructions
Important:
–          Please use a valid email address when creating your account.
–          Payment may be made only by credit card at the time of scheduling.
Step 1:
Create your online account (first-time users)
–          Visit https://www.prometric.com/NBPME and then select "Access My Account."
–          From the Login Page, click on Create Account.
–          Complete all required information:
o    Username – This is your email address
o    Password
o    Acknowledge that you have read and agree to the Prometric Data Privacy Policy
o    Click on "Create Account"
–          You will receive an Account Activation email.
o    You must click on the link in the email within 24 hours. After 24 hours, you must recreate your account.
o    This will validate your email address.
–          Log into your Prometric account and complete the required profile information.
Log in to your account (existing users)
–          Visit https://www.prometric.com/NBPME. Then, select "Access My Account."
–          From the Login Page, enter your existing username (email address) and password.
Step 2: Apply for your exam
Log into your Prometric account to view your Dashboard. Click on "Apply" next to the exam name under "Applications".
Complete your application and click on "Submit".
Your application will be submitted for approval.
When approved, you will receive your ATT email notification – you can now schedule your exam.
Step 3: Schedule your exam
Log into your Prometric account and click on "Schedule Now" next to the exam name under "Ready to schedule".
Select Test Center, Date & Time, and pay for your exam – This completes the scheduling process.
You will receive an Appointment Confirmation email.
You can log into your Prometric account to view your scheduled exam details under "Scheduled".
Part II CSPE
How do I schedule the examination?
Upon receipt of an e-mail from the NBOME, please schedule your exam at https://www.nbome.org/online.html. Click on the "Schedule Exams" tab. Under "Exams to Schedule" check the box next to "Part II CSPE." Select the date range you want to search, then choose an open session. Sessions indicated with red are already full and cannot be selected.
Any sessions indicated with blue have a seat available but are within 5 days. To register for such a session you will need to call the NBOME toll-free at 866.479.6828, 7 a.m. – 7 p.m. Eastern. Sessions indicated in green are available and can be selected online. If you choose a green session, you will be asked to confirm your choice. You will then see a confirmation page. Print this out and bring it with you on the day of the exam. An email with the confirmation information will also be sent to your email address on file.
How do I reschedule my exam?
You can reschedule an appointment within your eligibility period up to 7:00 p.m.
(Eastern) the day before your examination date as long as there is space available to
examination in the new session selected. If no space is available when you attempt to
reschedule, be aware that it is unlikely that you will find space available by canceling
your current examination date and returning to the scheduling site to check for an
opening at a later time.
To cancel or reschedule, log in to the scheduling website and follow the prompts. You
will be guided by the buttons/links available to you. Please note that you will only be able
to register online for an examination date more than 5 days out. For examination dates
within 5 days, you will need to call the NBOME toll free at 866.479.6828 to reschedule over the phone.
When you have completed the process of selecting your new examination date or
canceling your examination date, you will be asked to confirm your choice. When
confirmed, a confirmation notice will be displayed. Your rescheduled examination date
must fall within your assigned eligibility period. There is no limit on the number of times
you can cancel or reschedule your examination appointment.
Are there any fees for rescheduling?
There are no fees for rescheduling your exam session.
What if I need to cancel the exam?
In order to cancel the exam, please call NBOME toll free at 866.479.6828. NBOME will remove you from your scheduled session. If you cancel 30 days or more before your scheduled exam session, NBPME will refund your registration fee, minus a $100 service charge. Please note that if you cancel within 30 days, you will not be eligible for a refund.
What do I need to bring with me on exam day?
Bring your lab coat, a standard stethoscope, current government-issued photo identification, and a printout of your confirmation page or confirmation email.
How do I get to the testing center?
For travel information please visit our CSPE page. There you will find useful information and links related to travel, including hotels that offer a discount to exam candidates. You can also view the "Travel" chapter of the orientation video on that page. Visit Google Maps for driving instructions from your starting point. NBOME's address is 101 West Elm Street, Conshohocken, PA 19428.
What can I expect on exam day?
The orientation video available online at our CSPE page should answer most of your questions about exam day. NBOME representatives can answer any other questions about your exam experience. You can reach them toll-free at 866.479.6828, 7 a.m. – 7 p.m. Eastern.
I'm running late. Who can I call to let them know I'm on my way?
Please call NBOME toll-free at 866.479.6828 to notify them of your progress.
What competencies are to be covered in this exam?
 All CS examinations will include stations that measure an examinee's ability to:
• Perform a complete history & physical
• Perform a problem-focused history & physical
• Demonstrate a biomechanical examination
• Demonstrate clinical decision making
• Appropriately document information
• Synthesize a differential diagnosis
• Design an appropriate management plan
• Establish and maintain rapport with patients
• Demonstrate empathy
• Instill confidence
• Gather information
• Actively listen
• Collaborate with patients
What skills are measured in the Podiatric Interpersonal and Communication Skills Domain?
The Podiatric Interpersonal and Communication Skills Domain measures six skills:
Establish and Maintain Rapport – Establishes and maintains a positive, respectful working relationship with the patient.
Demonstrate Empathy – Recognizes, anticipates, and expresses compassion and concern for the patient; attempts to understand, through appropriate dialogue, the patient's medical condition, and life situation.
Instill Confidence – Instills and conveys confidence, verbally and non-verbally, in his/her ability to relate to, examine, and treat the patient in a professional manner.
Information Gathering – Elicits information from the patient in an understandable and straightforward manner.
Active Listening – Listens, acknowledges, and responds appropriately to the patient's statements and questions; clarifies, explores, interprets, and evaluates what is heard.
Collaboration – Takes a patient-centered approach by working together with the patient, encouraging involvement in his/her examination and treatment; giving, explaining, and summarizing information; providing patient education.
How are the skills in the Podiatric Interpersonal and Communication Skills Domain measured?
 The PCSA is a global/holistic rating scale that relies on the expert judgment of trained standardized patients. Those judgments are derived from a consideration of the PCSA's dimension definitions that exam candidates are given (e.g. Establish and Maintain Rapport – Establishes and maintains a positive, respectful working relationship with the patient) and clearly defined behavioral anchors (concrete, observable behaviors).
Who contributes to the score in the Podiatric Communication and Interpersonal Skills Domain?
The PCSA is documented by Standardized Patients (SPs), who are arguably in the best position to assess communication because they are actually interacting with exam candidates (just like real patients!). The pass/fail cut point on the PCSA is derived by a standard-setting by podiatry faculty and clinical experts.
If the Standardized Patients (SPs) agree with everything you say and you think that you are doing well, isn't that misleading?
The SPs are not there to endorse or correct your clinical judgments, or to mislead you in any way. Candidates should not presume that if SPs say they accept treatment plans or have no further questions that the patients approved of the communication style of the candidate.
How could I have failed this Interpersonal and Communication skills Domain?  I am a good person and generally get along well in my rotations.  
On this examination day, a majority of SPs felt they did not have sufficient rapport with you, did not have confidence in your treatment approach, or did not believe you were patient-centered. This is not a judgment about your character. It means on this particular exam day, you performed below standards established by experts in podiatric medical education. One suggestion is to practice with SPs and get feedback from your supervisors. Another suggestion is to review the PCSA dimensions carefully, noting and looking up terms you have questions about.
If I did not have the communication skills to correctly assess and diagnose the patient, how could I have successfully passed the portion of the test that grades for diagnosis?
The Part II Clinical Skills Patient Encounter (Part II CSPE) measures skills in two domains. The PCSA assesses podiatric interpersonal and communication skills. The podiatric medical domain tests correct assessment and diagnosis of the patient, including documentation. Candidates must pass both domains on the same attempt to pass the Part II CSPE.
You say that the interpersonal skills and communication are rated on a "holistic" scale.  What does that mean and why can't I get more information on exactly what I did wrong?
In the Podiatric Communication Skills Assessment Tool, raters are trained to utilize a holistic rubric that assesses the overall performance of an examinee in particular aspects of the doctor-patient interaction. Raters are trained to a set of rules in the scoring rubric that incorporate well researched, well-documented behaviors that are associated with positive physician-patient relationships and even improved patient compliance.
Because there are multiple behaviors that are assigned to a global rating score, it is not possible to disaggregate specific skills that contributed to an examinee's overall performance rating. Further, it is the examinee's average performance across all scored stations that becomes his or her final rating for this domain. This method provides repeated holistic measures of performance across the test session that does not point to any specific actions of behavior or knowledge of the examinee.