About
The Exam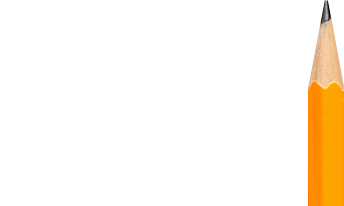 Part II CSPE
The Part II Clinical Skills Patient Encounter (Part II CSPE) assesses proficiency in podiatric clinical tasks needed to enter residency. Candidates will be expected to perform a focused physical examination, including podiatric and general medicine physical exam maneuvers appropriate for each patient presentation. Podiatric and general medical knowledge, verbal and written communication, and interpersonal skills will be assessed in each exam form.
Only those in the Class of 2015, excluding the Class of 2016, and continuing with the Class of 2017, must pass both the Part II written and the Part II CSPE. Persons from earlier classes are neither required nor eligible to take the CSPE.
Fees
The exam fee is $1,230 for each exam.
Testing Locations
Part II CSPE is administered in Conshohocken, Pennsylvania (just outside Philadelphia) at 101 W. Elm Street, Suite 150.
Orientation Video
Communication in Healthcare
Candidates and instructors should view the following video and review the following Discussion Guide on effective communication in healthcare in preparation for the CSPE examination.
NBOME National Center for Clinical Skills Testing
(NCCST-Philadelphia)
101 West Elm Street
Conshohocken, PA 19428
Phone: 866.479.6828 (Toll-Free)
The NCCST-Philadelphia building is across from the Mercy Health System building. Parking is free in the area directly between the two buildings. Please note that only vending machine food is available for purchase in the building.
Boxed lunches with vegetarian options are provided for all candidates. If you have special dietary needs, you're welcome to bring your lunch. Refrigeration can be provided.
When traveling home following an 8:00 a.m. exam, we recommend scheduling airline travel after 7:00 p.m.
Traveling From Philadelphia International Airport to Conshohocken
By Train
SEPTA Transit System – Take the Airport Line from any terminal to the 30th Street Station stop (30th & Market Sts). Then, take the Manayunk/Norristown Line to the Conshohocken stop (Harry & Washington Sts). The train stops below the Fayette Street Bridge. Please check www.septa.org for further information.
By Shuttle
Tropiano Transportation – (800) 559-2040
Hybrid Planet Chauffeur Service – Ray Martin – (267) 312-5456
By Car:
Use Google Maps for driving directions.
By Air:
Philadelphia International Airport (PHL)
8800 Essington Ave., Philadelphia, PA 19153
101 W. Elm St., Conshohocken, PA 19428-2075
Phone: 215-937-6937
Hotels in Conshohocken
While in Conshohocken, there are several local hotels to choose from:
Philadelphia Marriott West
111 Crawford Avenue, West Conshohocken, PA 19428
Phone: 610.941.5600
NBOME Corporate Code: N7E
The Philadelphia Marriott West is also a short walk from NCCST-Philadelphia. This is a full-service hotel offering an indoor pool and fitness center. Legends Sports Bar and Grill serves American favorites for breakfast, lunch, and dinner.
The hotel also provides a shuttle service in the morning to NCCST. The negotiated room rate, based on availability, is $129 (plus tax) per night Thursday through Monday and $159 (plus tax) per night on Tuesday and Wednesday. Rates include complimentary parking.
These rates are based on availability. Please book early! Refer to the NBOME rate by using the Corporate Code N7E.
Hampton Inn
Philadelphia/Plymouth Meeting
2055 Chemical Road, Plymouth Meeting, PA 19462
Phone: 800.HAMPTON or 610.567.0900
NBOME Corporate Code: 3001282
The Hampton Inn Plymouth Meeting is located four miles from NCCST-Philadelphia. The 136 recently renovated rooms include either one king bed or two queen beds, flat-screen TVs with cable and Showtime, mini-fridges, and microwaves.
Enjoy Hampton's free hot buffet breakfast (or an "On the Run" breakfast bag), free high-speed Wi-Fi, free parking, coffee, tea (24 hours a day), outdoor pool, and fitness center! Refer to the NBOME rate of $129 plus tax. Corporate Code: 3001282.